During 2018 we were asked to assist the Broadcast Technology Team at One Golden Square with a number of projects.
One Golden Square (OGS) in London houses a number of Bauer Media's national brands, including Absolute Radio, Kiss, Magic, Heat, Kerrang! and Planet Rock.
"Safe Pair of Hands are a trusted partner and consistently deliver great quality work.  They are proactive and able to provide a range of different services, from wiring to software development to studio design."

- Jonathan Dean (Head of Technology, Bauer Media national radio brands)
Broadcast Engineering: Kiss, Planet Rock & Basement Studios
This year saw new studios for Kiss and Planet Rock, as well as the refurbishment of a basement studio booth. We were asked to come in and assist with studio wiring and setup of hardware in these new spaces. This included cable running and creation, as well as installation and configuration of a variety of equipment.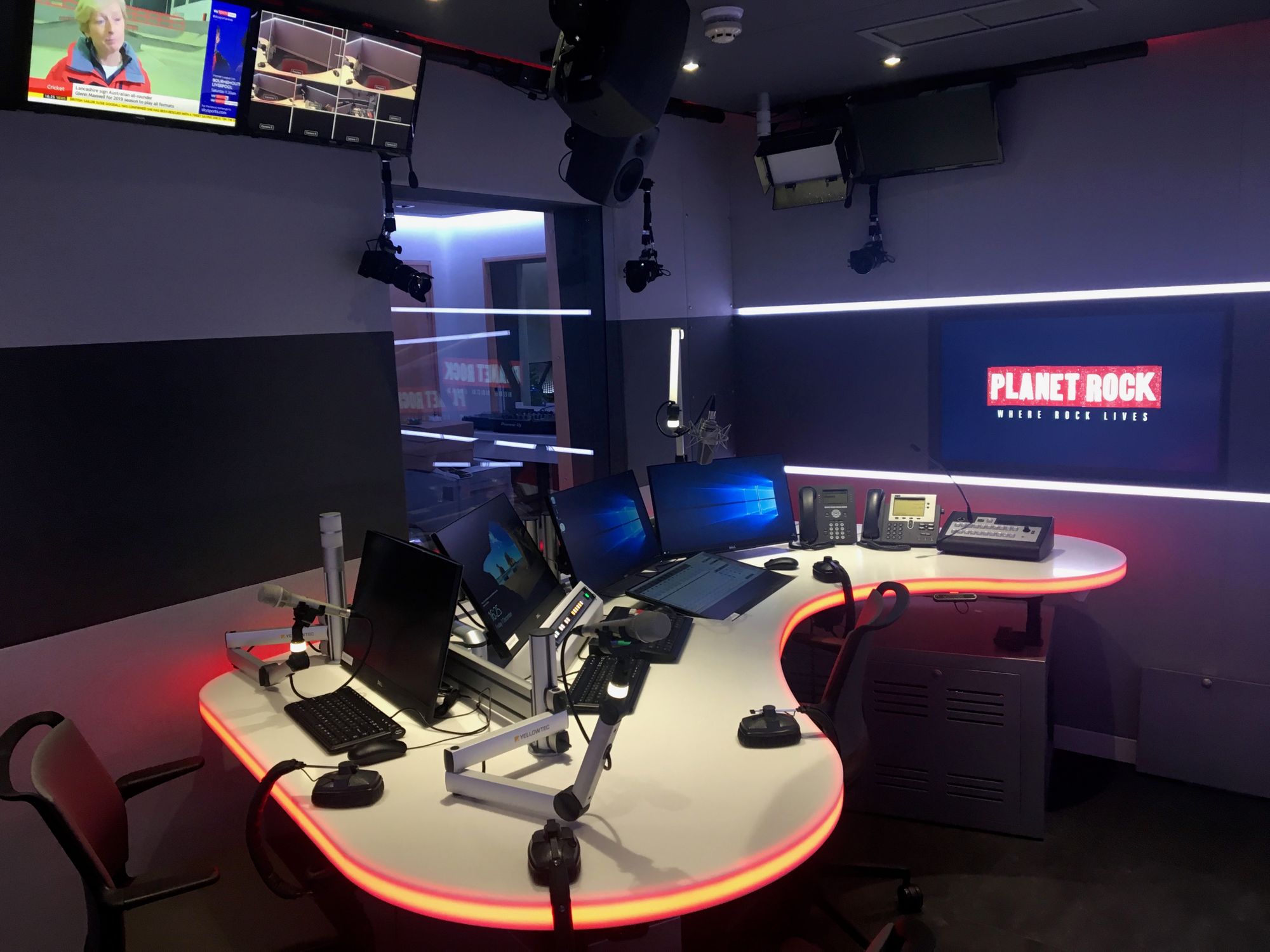 Software Development: 'SWAN'
Many national brands operate what are called splits - separate audio channels of ads or music targeted either geographically or through transmission method. Of course, these all need to be balanced in length, or you end up with silence.
Bauer make use of various internal tools to maintain this balance, with one of them being a web application called 'SWAN' that interfaces with the Zetta API. This allows the Bauer team to compare multiple splits to double-check everything is balanced as it should be.
A requirement was raised to make a number of changes to this application (which a member of our team was originally responsible for creating). So, we provided software development services to work through the list of required improvements and action them, as well as deploying this updated version to a new virtual server.
Additional Engineering Projects
Occasionally additional engineering requirements arise that require cover or additional resource to achieve. During the year these included helping to install new ethernet based KVM, helping to install a new video router, and installation of radio microphones in their performance space.
---
Are you looking for assistance with your projects? We can help with anything from studio construction and equipment sales to wire work or consultancy - click here to find out more.